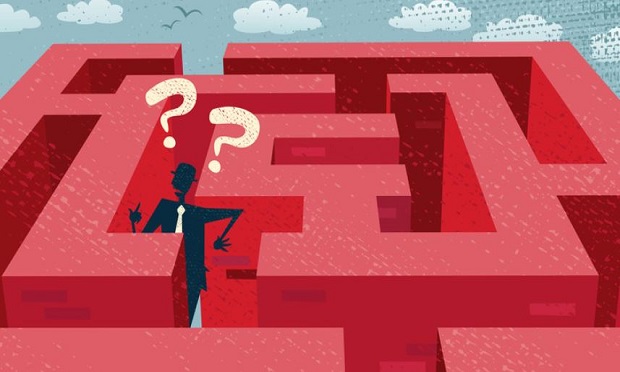 The financial prognosis for homeowners and businesses in California turned dour recently as top carriers State Farm and Allstate released statements saying they are no longer issuing new property insurance policies in the Golden State.
See also: Heavy lies the crown: Why California's largest home insurer hit pause
The carriers pointed to severe wildfire risk, steep rebuilding costs and rising reinsurance rates as reasons for the move, which will have a ripple effect from Humboldt County in the north to San Diego County in the south.
"We paused new homeowners, condo and commercial insurance politics in California  last year so we can continue to protect current customers," the insurer said. "The cost to insure new home customers in California is far higher than the price they would pay for policies due to wildfires, higher costs for repairing homes, and higher reinsurance premiums."
Business and industry watchdogs suspect there's more to the move than financial pressure.
"We're in the middle of a showdown right now between the insurance industry and the people of California," Consumer Watchdog Founder Harvey Rosenfield told KTLA5. He argued that the move by State Farm and Allstate is more political than financial.
Due to rising premiums and increasing difficulty finding adequate and affordable insurance, California Insurance Commissioner Ricardo Lara has proposed new insurance pricing regulations that would require insurance companies to provide premium discounts as well as penalties for carriers that cancel or refuse to renew coverages.
"My department is laser-focused on doing everything we can to protect consumers and hold insurance companies accountable," Lara said in 2022 statement. "My groundbreaking regulation will help more Californians find insurance they can afford. It aligns insurance discounts with fire safety actions being expedited by our state emergency leaders and local governments. And, most importantly, it will save lives by helping California become safer from wildfires."
But carriers report that the state's tough regulatory environment makes it difficult for them to adjust pricing in response to inflation and other external factors.
"California is a very difficult place to do business," Peter Rex, a Texas real estate and tech entrepreneur told Fox News in response to State Farm's coverage pullback. Rex has relocated his operations from the west coast to the Lone Star State due to economics and politics.
"California is the biggest state economy in the U.S.," Rex continued. "There's no way that a large insurance carrier is going to want to pull out of there if it's a good place to do business."
One thing remains clear: Climate-change driven wildfire costs are ballooning in California as well as several other states in the western U.S. Cal Fire reported nearly 7,500 wildfires fires and more than 362,000 charred acres in 2022.
Property owners in California who struggle to find affordable insurance may have to turn to the state's FAIR Plan, which provides coverage from an insurance pool. However, this state-sponsored coverage was intended to be temporary and is not likely to be the consumers' most affordable coverage option. One worst-case scenario is that homes in some parts of California become uninsurable, which will scare off mortgage bankers. Some residents may opt to pull up roots and relocate.
Agents and brokers operating in California have little choice but to bulk up on information about alternative carriers and help clients navigate an increasing tough (and expensive) coverage situation.
See also:
link