Increasingly frequent and strong storms are ramping up pollution and environmental liability risks. Is your company covered?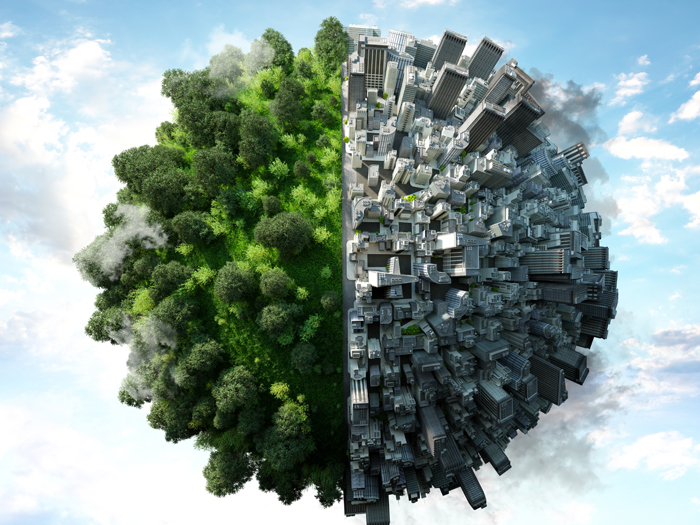 This August, as Death Valley experienced a 1,000-year rain event, all Steve Tagert could see were the pollution risks.
In a matter of hours, nearly a year's worth of rain poured from the sky. The desert park experienced flooding and road closures. Portions of Highway 190 in California had to be shut down.
Tagert, who is Allianz Global Corporate & Specialty North America's regional environmental practice leader, said that events where there is unexpected flooding or other types of extreme weather can bring pollution liability exposures to areas that hadn't previously experienced these types of issues.
"We're seeing flooding where flooding hasn't happened in the past," Tagert said. "Companies or properties are being flooded that hadn't been flooded in the past … They may have chemical storage or they may have asbestos on their pipes in their basements or lead-based paints or other types of chemicals that are released when the floodwaters come in."
Flooding isn't the only type of Nat CAT that can cause businesses to face environmental exposures. In addition to the mold and contaminated water runoff claims that come with floods, winter storms can cause sewage pipes to burst, and wildfires can lead to contamination with PFAS or forever chemicals.
"We've been seeing an uptick in claims related to climate change," Tagert said.
Over the next few years, more and more businesses will face environmental liability risks, yet the uptake of specialized pollution liability products remains startlingly low. Losses are piling up, and insurers may begin scaling back their coverages just as more insureds enter the market.
Wildfires and Flooding and Winter Storms, Oh My!
From more frequent and severe hurricanes to increased wildfire risk, there are a number of Nat CATs that can result in environmental and pollution liability claims. Here's a look at three of the most common risks.
1) Mold and Other Pollution Claims from Water Intrusion
When a water intrusion event occurs, mold is one of the primary environmental and pollution liability concerns for businesses.
Damp or moisture-heavy environments, such as those caused by hurricanes or severe flooding events, create perfect conditions for mold growth in homes and other buildings. An estimated more than 100,000 homes experienced mold growth after Hurricane Katrina hit in 2005.
"The largest area where we're seeing the claims is definitely mold from water intrusion," Tagert said.
Mold exposures exist even if a storm doesn't cause water intrusion; if a storm causes a power outage, your building could still be at risk. "A long period of time in a humid climate with a power outage results in an unbalance in airflow that creates a much more humid climate inside the building, and mold starts to grow," Tagert explained. "Nobody really knows the mold is starting to grow until it becomes a much bigger problem."
The risk is also expanding to more and more geographic regions. "Historically, insurers look [only] at coastal areas as being areas of concern for mold, and that's just not the case anymore," said Nick Langham, an area vice president and environmental insurance expert at Risk Placement Services.
"In the Midwest, in the Southeast off the coast, we're now seeing more potential for mold growth."
Beyond mold, flooding can also cause other types of environmental damage. "A lot of cities have basement oil tanks for heat or backup generators, and if they get flooded, [they] release the chemicals with petroleum into the water," Tagert said. "So it just creates a soupy mix of stuff that needs to be cleaned up."
2) Surprise Winter Storms 
Winter storms are another area where climate change could affect pollution and environmental liability risks. Cold winter weather can cause pipes to burst, leading to sewage contamination, mold risks and other concerns.
"Climate change isn't just increased storms and increased heat. It's also making other places colder," Tagert said.
One recent example: Winter Storm Uri in Texas. Power outages led to system failure in manufacturing facilities, bursting pipes and a plethora of other pollution liability events.
"It shut down monitoring systems on storage tanks, monitoring systems on pipelines, [and led to] equipment failures within manufacturing buildings that caused some fires in the area … We had bursting pipes on disposal wells, which released some salt water on the ground," Langham said. "Obviously, that leads to chemical runoff."
3) Wildfires and PFAS
Outside of water-related and cold-weather contamination risks, wildfires pose significant environmental liability.
Wildfires can result in power outages, leading to mold concerns, and as firefighters try to keep the flames at bay, they may use a type of foam that contains PFAS or other forever chemicals.
"This is where the PFAS exposures may come into play," Tagert said.
PFAS is a group of over 5,000 man-made compounds that are unable to break down naturally. They've been connected to a number of medical conditions, including cancer, liver damage and decreased fertility. They're found in everything from nonstick cookware and firefighting foam to moisture-wicking clothing. Some have referred to these chemicals as "the next asbestos," because of the litigation risks they pose.
Though PFAS has been around for years, many in the insurance sector are just beginning to understand the extent of its potential for environmental damage. "Some exclude it, some are just asking more questions about it to find out more about the exposure and some are not asking about it," said Sarah Wirtz, environmental practice leader with Risk Placement Services.
Are You Sure You Don't Need to Purchase Environmental and Pollution Liability Insurance? Think Again
As increasingly frequent and strong storms become a common occurrence and expand into new regions, more and more commercial insurance buyers may find themselves in need of environmental and pollution liability coverages to protect against these claims.
"I don't think anybody is really safe from having these problems," Tagert said. "I think that it's difficult to avoid the risk in many cases, because of geography and the fact that climate change is affecting places that maybe weren't affected in the past."
Basically, "regardless of where you live in the world, chances are that you may experience severe weather," Wirtz said, and therefore you also have environmental and pollution liability risks.
Environmental and pollution liability policies are discretionary. Property owners and businesses may choose to purchase them if they feel they have high exposures, but they're not required, as with a general liability or workers' comp policy. An Aon report from early 2021 estimated that less than 20% of commercial insurance buyers elected to purchase specialized environmental covers.
As a result, many businesses now facing losses due to pollution may be without coverage, leaving them unable to cover the costs of severe mold damage, water contamination claims or other liabilities.
"Part of what we're trying to do as an insurance carrier is just make people more aware of the need for environmental insurance," Tagert said.
As Losses Increase, Rate Increase and Exclusions Abound
Insureds may be searching for specialized policies to cover their pollution and environmental liability risks, but that doesn't mean the market is willing to underwrite them. Some industries are more at risk than others, and they may face scrutiny from carriers who are hesitant to take on their pollution and environmental liability risks.
"We've seen some markets pull back on the hospitality, higher education and health care sectors because of the increase in mold claims," Tagert said.
If you're in one of these sectors, you might expect an increase on your pollution liability policy, higher rates or exclusions — for mold in particular — especially if you've had prior claims.
"When we see risks that have had prior claims, similar to general casualty, we expect to see a higher rate when quoting," Wirtz said.
Working with a broker who specializes in environmental and pollution liability policies can help insureds better understand how to distinguish themselves in conversations with carriers. Brokers can help ensure that commercial insurance buyers are doing their due diligence to assess their exposures and their risk management systems.
"The underwriters want as much information as possible. Letting them know exposure, what the background is, what exactly is going on around the site — or just letting them know, yes, this has happened in the past, but this is what we're planning on doing to help in the future — can really help your case," Wirtz said.
Reviewing aerial photographs of a site, understanding what chemicals you may have on site and creating a detailed risk management plan can all go a long way toward helping insureds reduce their exposures. If you've had a loss in the past, detailing what you're doing to prevent claims in the future is especially beneficial.
"Carriers love good submissions," Langham said. "I think a big thing that agents and brokers can do when submitting an environmental risk to the market is give the underwriters a story, give them a good submission." &
---
Insuring the Climate Transition is a series that explores the critical role insurance will play in decarbonizing the economy and helping insureds adapt to the effects of global climate change. You can read other stories in the series here.
Courtney DuChene is a freelance journalist based in Philadelphia. She can be reached at [email protected]

link