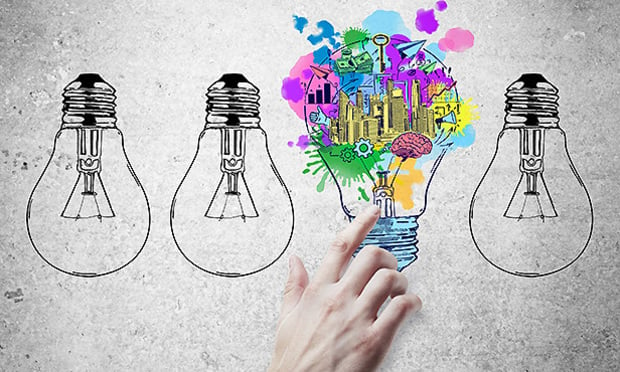 Robert McPeak is co-chair of the Energy, Environmental & Natural Resources law practice with a focus on commercial real estate, project finance and business transactions.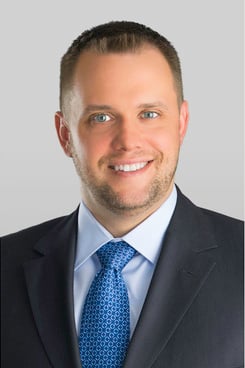 What has been the biggest challenge in your particular role, and how have you overcome those obstacles? By nature, I like things to be predictable. However, learning the art of adaptation has been a challenge and ultimately a key factor to my professional success. Prior to the Great Recession, my law practice was focused primarily on commercial litigation. A year or so before the recession began, I transitioned to a transactional real estate law practice. When the recession hit, I was fortunate to work with a team of smart attorneys who foresaw the need to refocus from development to distressed real estate—and our group thrived, while many of our peers lost jobs and many competing firms closed doors.
I had the opportunity to combine my experience and help build a market-leading distressed real estate team whose work dominated the Southwest from 2008—2011. Following a solid period of traditional real estate transactional work after the Great Recession, I saw the chance—and executed on the vision—to adapt and leverage my skills to grow and expand an energy project development/finance practice at McDonald Carano. Learning to be adaptable helps me make adjustments in my law practice to reflect changes in the business environment and it provides me with the flexible outlook that helps me recognize market trends that create new opportunities for my practice.
What about your current role at the company are you most happy with? Developing a new practice area focus, assembling a high-caliber team and growing and expanding the group's experience and client base is what excites me the most about my role at McDonald Carano. I joined McDonald Carano in 2015 with a background in real estate, real estate finance and construction law. At that time, Nevada's renewable energy sector was rapidly expanding, and I saw an opportunity to combine my skills with the firm's environmental and regulatory attorneys to create a multidisciplinary team to serve this dynamic new market. Nevada continues to be a trailblazer with the highest number (by count), largest (by megawatts), and most varied sources of renewable power and I am proud to lead a skilled team and work with innovative and forward-thinking clients.
At McDonald Carano, I serve as chair of our Energy, Environment & Natural Resources Practice. Over the past five years, I have served as counsel for over half of the major renewable projects in Nevada—including as developer's Nevada counsel for the 2022 construction financing of a unified 690 MW solar photovoltaic generating and 380 MW battery energy storage facility, the largest single project of its kind in the U.S. to date. Not only are these projects paving the way for the future of energy, but each is uniquely challenging and professionally fulfilling.
What is the best piece of advice you have received that has helped you succeed in your industry? As a young attorney, it was drilled into me to provide clients with the best possible legal advice with the highest standard of professionalism. This has been the cornerstone of my success. While that advice still holds true, I would add that it is imperative for me as commercial real estate attorney to tailor the legal analysis that I provide to best advance my clients' business objectives and to chart a course that helps navigate the practical realities my clients will experience implementing their business plans. Outside counsel needs to create a working relationship with their clients that positions them as a partner to provide a sound legal framework to move their businesses forward. Commercial real estate is project and deal-oriented. Clients seek outside counsel who can help them do more than understand the legal and regulatory obstacles; clients also want outside counsel to be able to advise them on the best way to bring their projects to fruition while avoiding potential pitfalls.
Do you have any advice specifically for the next generation? As for my advice to the next generation, the best way to secure your future is to start early getting to know your peers throughout the industry, whether they are brokers, bankers, contractors or engineers, and the many others involved in commercial real estate. Building a cross-disciplinary network will not only help you develop clients and have trusted peers to refer to your clients, but it will also help you develop a dependable circle of informal advisors with whom you can ask if a deal term is market or if a loan covenant is common. I would also say "Don't forget the next generation." In other words, throughout your career, always include the next generation and look for ways to get them involved. Be a mentor who teaches, shares and listens. And look outside your box by being a mentor beyond your specific discipline in the real estate profession. For example, I am mentoring an undergraduate business student as part of the real estate program at the University of Nevada, Las Vegas. Pay attention to now, but always look ahead. Paying attention to the future is critical to the long-term development of your practice, and the next generation is the lens to that future.
Would you advise a young professional to begin a career in CRE? I emphatically advise younger people to launch a career in commercial real estate. CRE is exciting, challenging, and innovative. It is always changing. Making deals—in good times and in challenging times—is an adrenaline rush. Commercial real estate is a leader and a barometer of the economy. While some outside of the industry might see it as periods of boom and bust, those inside the industry see it as extraordinary resilience, reinvention, recalibration, revival and repositioning—especially those of us, like myself, that ventured into commercial real estate during the Great Recession. There are so many important sectors of the industry that present demanding, challenging and ultimately fulfilling career opportunities—owners, investors, developers, designers, builders, borrowers, lenders, landlords, tenants, buyers, sellers and regulators.
What would you advise them to do to get a foothold in the industry? Getting a foothold in any industry requires being present and involved. Commercial real estate is a people business, even during remote times, and people in this industry like to work with those who actively participate and support each other. For example, in addition to being a member of the State Bar of Nevada's Real Property Section, I am a member of the Southern Nevada Chapter of NAIOP, the Commercial Real Estate Development Association. I have served on the chapter's Government Affairs, Programs and Education Committees, and I have had the privilege to speak and present to our chapter members many times. NAIOP helped me develop a tremendous commercial real estate industry network, and I grew my personal profile by being selected as a member of NAIOP Southern Nevada's 2013-14 Developing Leaders Institute. The DLI program is a 12-month curriculum of leadership and real estate training courses that includes a hands-on team activity to plan a project from site selection to the disposition of the completed project. The highlight of the program was establishing, nearly a decade ago, the professional relationships that continue today.
Please share with us the best lessons learned or a surprising component of your unique journey. Both the best and most surprising lesson I have learned is how important giving back to the community is to my career journey. Clients hire outside counsel who are leaders in their practice areas and leaders in the legal profession, but I have also learned that clients are interested in outside counsel who give back and who are involved in their communities. For example, since 2016, I have served as general counsel of the Legal Aid Center of Southern Nevada, which is often the agency of last resort for many low-income individuals and families who face critical legal problems that affect their basic needs—from housing and consumer protection to domestic violence, among many other areas. LACSN, through its staff attorneys and volunteer pro bono attorneys, provides free legal assistance to individuals who cannot afford an attorney.
Not only have current and potential clients asked about my volunteer community service, but I have also worked with current and potential clients at LACSN, joined them at LACSN awards and fundraising events, and collaboratively promoted LACSN to new members and supporters. In this capacity, I was also able to leverage my real estate law knowledge to assist LACSN in obtaining additional real estate—with assistance from NAIOP colleagues—to establish a resiliency center to help the survivors of the One October tragedy and a center to assist the victims of crime.
In your opinion, what takeaways did we learn from the COVID-19 crisis? We have learned that we can be productive and achieve excellent results for our clients while working remotely. We have also learned that remote work caused us to miss the in-person interactions with our co-workers that help to sustain and strengthen a team. We also lost many of those impromptu post-meeting discussions that often happen in a conference room but do not necessarily happen after a video call. And we lost those unexpected office drop-by visits and chance run-ins with our peers and other professionals that happen while on the way to the coffee shop or changing planes in an airport.
What three phrases would you use to describe your work mindset? The three phrases that describe my work mindset are: Know the Client, Know the Industry, and Know the Firm.
Early in my career, I listened to a panel of in-house counsel attorneys share their advice with outside counsel—how they select outside counsel, what they rank as the most important qualifications and how they maintain long-term client relationships. The three phrases that guide my work mindset are based on the most common complaints from all panel members.
In-house counsel attorneys are most disappointed and frustrated with outside counsel attorneys who: (1) do not know the specific client's business or organizational structure, (2) do not understand the industry in which the client operates and competes, and (3) do not know the attorney's own law firm well enough to offer comprehensive legal solutions that incorporate strategic expertise from multiple areas of law, experience and insight. These three client directives define my work mindset.
ALM's Professionals Network on LinkedIn, Advancing Future Leaders. We are excited about this pivotal group. Click here to join.
link