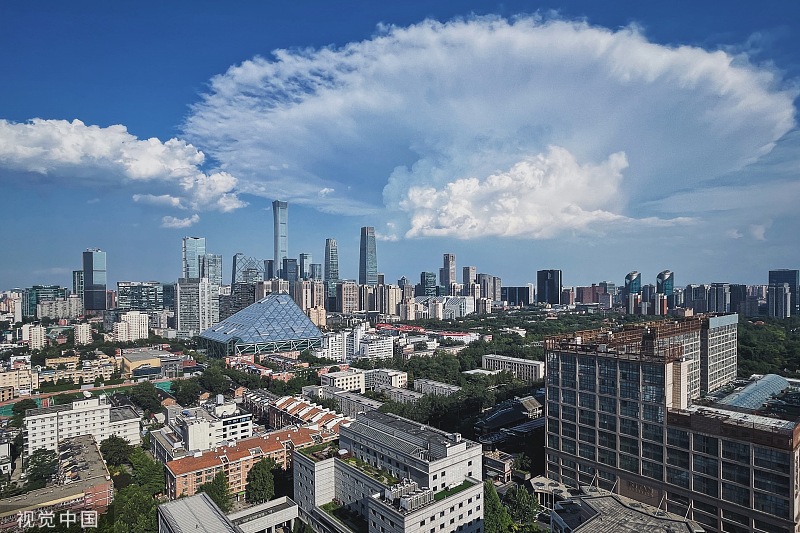 In the basket of policy measures the central authorities released last week, the private sector is seen as not only a vital and vigorous power in the national economy, but also an important force boosting the country's modernization through high-quality development.
To promote high-quality development, China is establishing a higher-level market economy system, creating a market-oriented, law-based business environment, and building a unified national market that is open, fair, efficient and well-regulated. In this process, it is necessary to strengthen the protection of the property rights of private enterprises and the rights and interests of entrepreneurs in accordance with the law, so that market entities of all types of ownership have equal access to production factors, fair participation in market competition and equal legal protection, so as to spur them to achieve higher efficiency and higher quality growth through fair competition based on rules.
To that end, the government must establish a corresponding institutional and regulatory framework based on the principle of letting the market determine the allocation of resources. Regulatory law enforcement should strengthen the standardization of regulatory behaviors, so as to be fair, transparent, stable and predictable. A mechanism should be established to help enterprises effectively protect their rights at a low cost and avoid retaliation.
At the same time, private companies need to adapt to the new market regulatory environment and competitive environment through their own reform and strictly follow the law. Private companies face challenges from both market volatility and their own capacity building. That requires that they adapt to the higher standards of the market economy system.
As the focus of the economy is diverting from infrastructure to consumption, a large proportion of private enterprises that are dependent on infrastructure and real estate may be affected. And some of them will be eliminated in the process. The public needs to correctly understand their disappearance, which is not a result of "ownership" discrimination or selective suppression.
Whether it is a country or an enterprise, it can only rely on reform and innovation to adapt to the new development and market environment. The country should provide a good business environment for private enterprises, while private enterprises need to carry forward the entrepreneurial spirit, enhance their awareness of innovation and competition, and make the private economy bigger, better and stronger in order to boost the high-quality development of the economy.
link